Let's dive a little deeper into some Facebook Ads…
So you've decided to try out Facebook advertising – that's great!  Other than deciding on the types of ads and budget you want to use, you need to know a few technical details as well.  Specifically – the size of the images and how many characters you get per ad.  Last post, I focused on three popular types of Facebook Ads: Like Ads, Engagement Ads, and Conversion ads.  To help you out, I'll give you a run-down of the specs to keep in mind for each of these types of ad (and include the links to Facebook's description pages).
Like Ads
According to Facebook, these are their recommendations for Like Ads: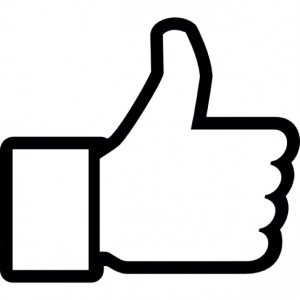 Image size they recommend: 1200 x 444 pixels

You get 90 characters of text 

You get 25 characters for your headline – so make it good!

Facebook USED to have a 20% text rule.  Now, they just recommend using a MINIMUM amount of text (more on this later). 
Engagement Ads
Facebook has several options for engagement: Photo, video, and text
Photo: you have two options, here, too: News feed ad image and Right Column ad image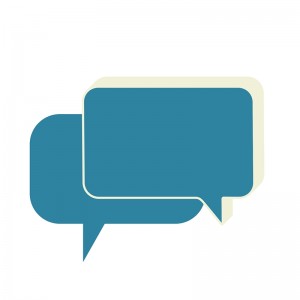 News Feed: 
Image size they recommend: 1200 X 900 pixels


You get 90 characters of text

Again, Facebook recommends only a minimum amount of text.
Right Column Ad:
Image size they recommend: 254 x 133 pixels

You get 90 characters of text

The minimum amount of text "rule" still applies
It is up to you to decide if you want to use right column ads or not – but it may take some trail and error.  Some find that is a waste of their money because potential clients or buyers don't pay attention to those ads.  Others find them to be lucrative.  You will have to make that decision for yourself 🙂
Video: Videos are HUGE now – people like to watch them, so make sure yours reaches your target audience!
You still only have 90 characters for text

You still have 25 characters for your headline – make it count and grab their attention!

You get a thumbnail image size; it should match the aspect ratio of your video.  WATCH OUT: the recommnended "minimum text rule" applies to this image!

They prefer an H.264 video compression, high profile, square pixels, fixed frame rate, and progressive scan

Use an mp4 container format with no edit lists

Your file size cannot exceed 1.75 GB

The length cannot be longer than 45 minutes (although I would recommend shorter – you know people don't have long attention spans!)

Check out the Aspect ratios and Audio specs here
Text: You can still engage an audience with just the right message!
You have 500 characters of text.  Really draw them in, relate to them or their problem, and make them want your business!
Conversion ads
Again, you have two options: Photo and video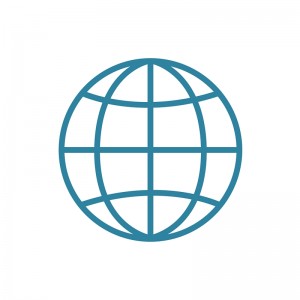 Photo: Use and image that will attract attention and  draw your customers in!
The image size they recommend is 1200 X 628

You still have 90 characters for text

The number of characters for your headline is still 25 

You get a link description! An extra 30 characters to let them know what they are getting!

The "minimum text rule" still applies to the image
Video: A video may catch their attention more , depending on your market
These have the same recommendations as listed in the Engagement Ad section, and you can find out more here.
---
Don't worry, I haven't forgotten that I mentioned we would dive into the "minimum text rule" later 😉 Facebook has changed from the "20% text rule" to now recommending minimum text (they are still a visual outlet, after all).  Their Guide For Using Text In Your Ad helps you decide how much text will be best, as well as telling you what constitutes as text or not (book covers, for instance, get exempt).  To go along with this, their text overlay tool now tells you if your text is "OK, Low, Medium, or High", and how that might effect your ad's reach.  It's really easy to use – upload your image, and the tool automatically calculates how much text is in your ad.   Based on that, it "scores" it as "OK", "Low", "Medium", or "High".  According to Facebook, the higher the text, the lower the probability the ad will run.  HOWEVER: I would recommend STILL TESTING THIS YOURSELF.  Every business is different, and there have been several blogs written that this didn't affect an ad or the ad did better than expected, even if the text was rated as "high".  
Now, they do have rules about using logos other than your own, so be sure to check out all their rules about that.  I recently made an ad with logos, go it approved, then denied, and when I emailed them about it to appeal, they ended up approving it!  However, the appeals take a couple of days to hear back from (at least mine did), so if you're on a strict schedule or want to split test, it can get a bit aggravating waiting to hear back from them.
So how do you create all these cool images if you're doing this yourself?  There are several great image creation tools out there.  Sure, you can use Photoshop, but if you're not that "techy", programs like Canva and PicMonkey are easy to use and let you create great images for your ads.  They have a lot of free images, but even if you have to buy one they are only about $1 each. The other benefit: they have so many pre-set designs for social media, ads, etc. that fit the image sizes for whatever you need.  
Personally, I love creating images because it lets me play with my creative side.  It's one of the services I offer as a VA, too (along with setting up Facebook Ads!).  There are so many business owners that are starting to utilize social media and advertising, but the don't have the time or the creativity to come up with the images they need to go along with their posts or ads.  So, if you need any help with either of these, check out the rest of my website to see if we could be a good fit!