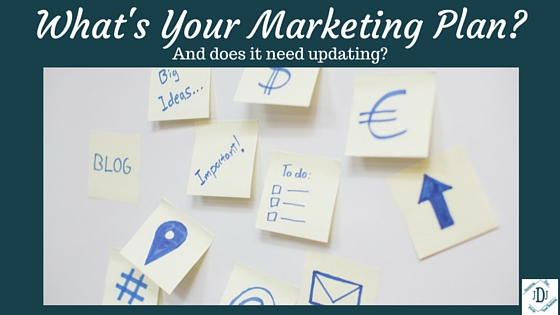 Do You Have a Marketing Plan? Every Business Should!
This month, I also focus on reviewing my marketing plan for my business.  Marketing is so important, yet sometimes we as business owners forget to make an actual plan on how we'll promote our business to potential clients or customers.  Or, we'll get "in a rut" where we do the same thing over and over – never updating what we're going.  While it's great that there are so many ways to automate things nowadays, you still need to review your marketing techniques, schedules, and plan because marketing it ALWAYS changing and updating.
First things first – have you actually creating a marketing plan for your business?  If not, it's a great time to start!  While it might take some time now, it will focus your marketing efforts and get you a bigger ROI in the long run.  Who are your ideal clients and customers?  How will you find them?  What social networks will you use? What will your website look like?  Think about your branding and how you will stay consistent (colors, logo, fonts, etc.).  Will you use Facebook or Twitter ads, or just post organically?  Inbound marketing is all the rage now – will you take the time to create the content you need and set this marketing process in place?  I know, it's a lot to think about!  But targeting your audience and really marketing your business directly to them, will yield a larger profit.  Why would you want to market your outdoor camping excursions to someone who hates the outdoors? You wouldn't – that's wasted money.  Spend your time and money wisely with your advertising and marketing, and your loyal customer list will grow!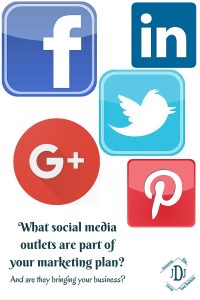 For those of us who have a marketing plan already, take time to review it!
It's amazing how fast things are changing these days with social media, Google, and just having online access and instant gratification!  Things that worked years ago would not help at all now.  Take a look at your ideal client profiles and make sure they still fit with your business plan.  Have you made recent changes that would change the type of client you're looking to market to?  How are you marketing, and has it been working?  Review your strategies and see if they have yielded profits, or if you need to tweak something.  For example: in my dog training biz, we used to get tons of traffic from advertising in the phone book. Over the years, that amount declined significantly because people use their phones now and don't even have phone books.  So, my advertising and marketing efforts went from paying for phone book ads to paying for Facebook ads and growing our social media presence.  Is one social media outlet yielding more results than another?  Then focus on the one that is giving you business 😀
Do you need to add any new marketing strategies?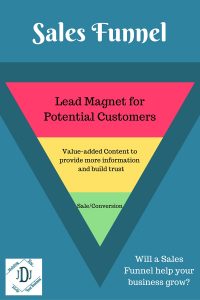 I mentioned inbound marketing before, and if you're not doing it, it could be a smart step in generating more leads (and therefore sales) for your business.  Sure, it takes a lot of work to get all the pieces of the puzzle together, but once they are rolling your business can run a bit more on "autopilot".  What about adding a sales funnel to your inbound process?  Or, would your business benefit from a survey funnel?  There are tons of ideas out there, and each business has the right match, so do some research, play around, and see what's going to be the best fit for you and your business!  The more leads you generate, the more sales you will be able to close!
So what about you?  What goals do you have with your marketing that you want to implement?  
I'd love to hear about them below!